Pressing random on CrunchyRoll can bring up some pretty funny results. So I thought that I might try writing a post about random titles that I found through pressing the random button!
PUNCHIM@S
I dropped this after one very short two minute episodes. Basically these two girls try and convince their older brother to buy a doll for them. The only strange thing is that the brother is the letter P and nothing actually makes sense or is funny!
Sekai Ichi Hatsukoi
Yaoi/ Shounen Ai is not a genre that I have any interest in at all conceptually. But I still finished this episode despite having problems with it. Like how obvious it was that the two people in the company were the same as the lovers and things like that. Also it has an extremely yaoi art style which is a bit off putting to me as I'm not used to it and don't like it as much.
I was honestly about to drop the series but there was the twist about him being jaded now, and I honestly disagree. The main character doesn't come across at all jaded and in fact normal, it would make sense that he thought of himself that way considering how he used to be but he should of realized how normal he is by now.
It also had sort of rapey vibes like that kissing scene and wasn't brilliantly interesting.
I thought to myself that I would rather watch a yaoi which was incredibly popular and highly rated instead of something random. But it turns out that this is one of the most highly rated and popular yaoi's out of all of them (86 or something) so I guess I would have to start here. But it really didn't interest me so I won't.
I do plan on watching Doukyuusei though and that will be it I guess.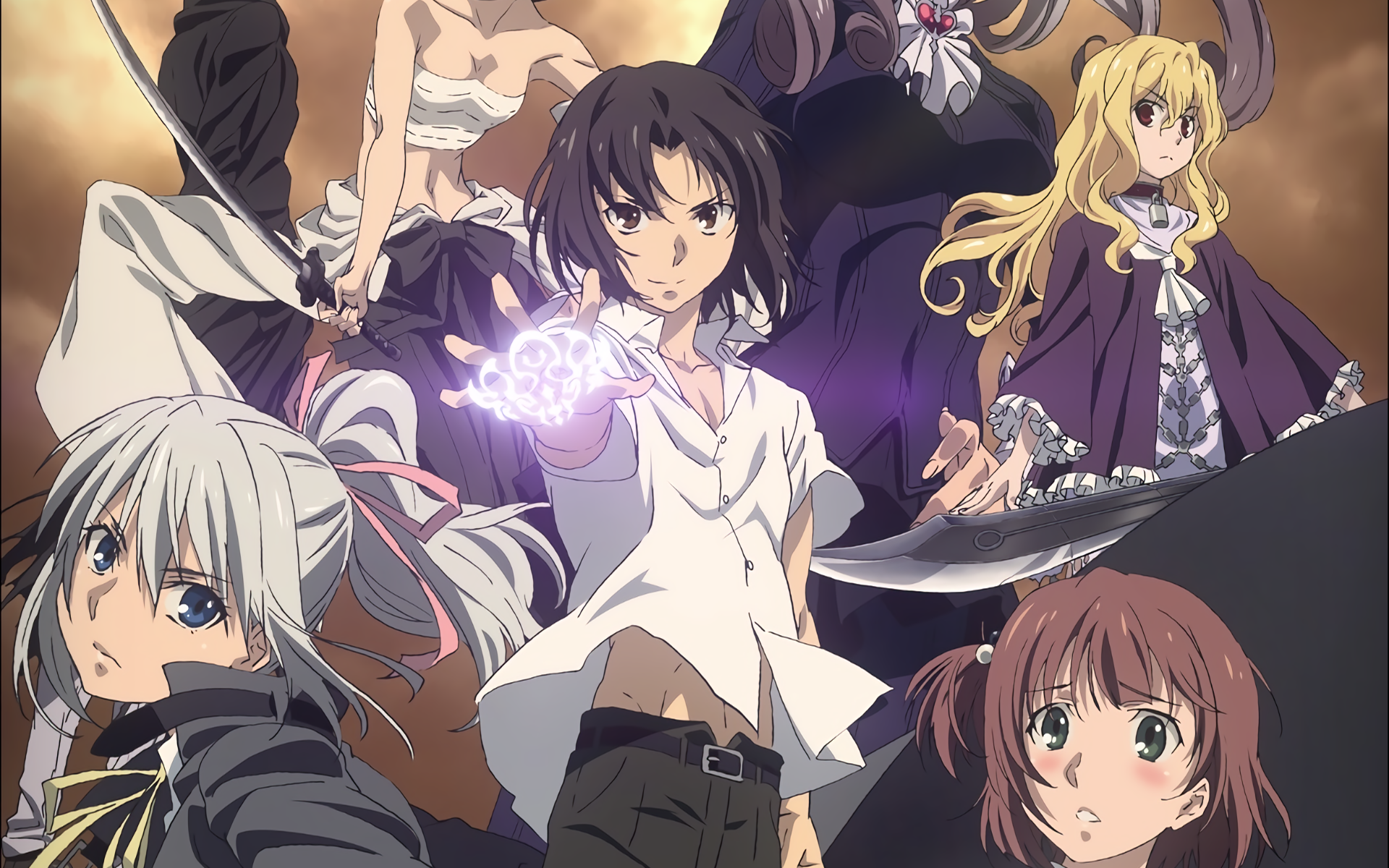 Taboo Tatoo
This was dropped for me not even two minutes in, only watching for an extra minute so I might find something to say about it. I could just tell that I would hate this.
It started off with a pointless out of context fight scene for no reason not even telling us what was going on. Then even in that short first few minutes there was a terrible fight scene, horrible cg backgrounds and complete changes in art style that didn't fit in at all and looked amateurish and rushed.
I have no idea what this is about because I don't care, it's opening was terrible and I'm judging it off of that.
I've just been pressing random for ages and pretty much skipping everything straight away so I think I'll end it there! I hope you enjoyed and say if you want this series back!