It's that time of the month again and it feels like it's gone way too quickly. The series that I'm watching lately are pretty huge. Monster is 74 episodes and Space brothers is 99. While I got close to finishing space brothers it still won't be done until next month and monster, you might have to wait a long time for that because I just started it basically!
As well as that I'm still watching the ancient magus bride, amagi brilliant park, and selctor infected wixoss but I talked about that last time, I'm watching those with my club like 2/1 episodes a week so we're only about half way through right now!
Night is Short, Walk on Girl
This is a film with a brilliant unique art style that I've rarely seen. I really like the looks of this show as it's so different to everything I've seen already and it is very sharp (something that I look for in an art style) instead of having the soft modern anime look.
While the title sounds strange it's actually perfectly fitting in my opinion. The events all take place on one night and the girl keeps on walking from place to place experiencing new things. It's really great to see all the antics.
It's very funny and has lots of humor and baffling strange moments which just lead to a great time.
If you want more of my thoughts on this film you can find it here.
Giovanni's Island
This film was simply amazing, and is set in a post world war time. This means it's one of those sad ones that you sort of love anyway despite how it makes you feel. It really creates a strong connection between the main characters and it pays off dramatically much later.
We follow the lives of two Japanese children on an island north of Japan. At first it's all peaceful and nice and cool, the kids are enjoying life and playing around. But then Japan loses the war and their lives start to go downhill rapidly.
It always feels weird watching anime about the second world war because it's always from the Japanese side, who would have been my enemy. I could never wish for Japan to win and sort of have to accept that this was a sad side effect of stopping Hitler. This suffering had to happen to prevent him taking over.
But I think the fact that I can still feel extreme sympathy for these characters shows more that war is awful and should never happen instead of being properganda of any kind.
The Russians take over the island and start living there, stealing all the best stuff from everyone. The kids can't live in their house anymore and go to the stables next door and their school is completely taken over. It's pretty nasty.
Seeing the characters survive and trying to enjoy their new lives and help each other is a really interesting part of the film. It always feels slightly uncomfortable due to the suffering but you want to root for these guys.
Things keep on getting worse and worse unfortunately. I won't spoil anymore though. But if you want something sad then this is definitely the film for you.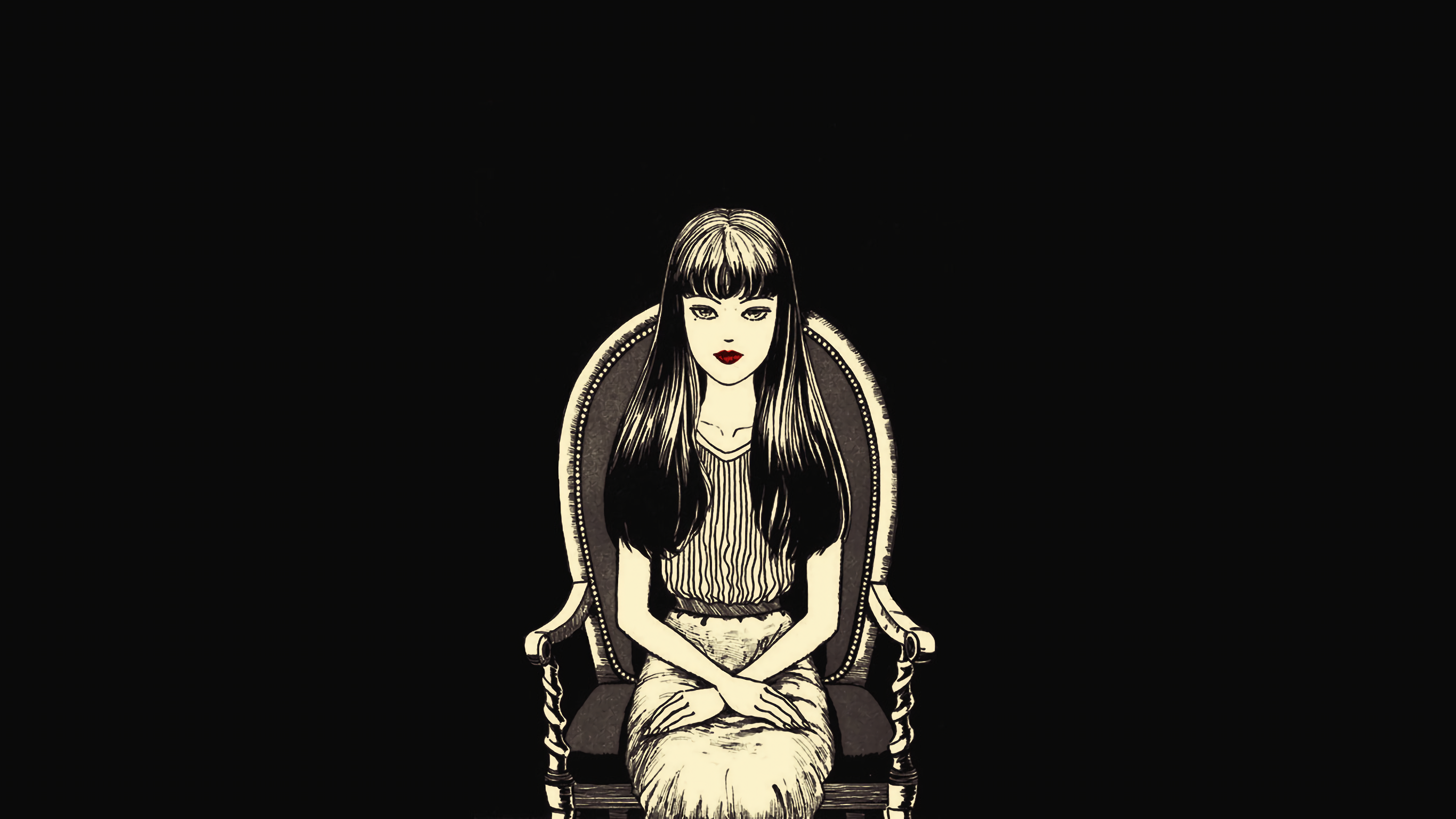 Tomie
This was a Junji Ito manga adaptation which wasn't too great honestly. You can find my full thoughts here, but honestly just do yourself a favor and read the manga!
And well that's about it for what I watched. I saw a few episode 1's here and there but when you are continually watching really long series' it's hard to complete anything! Now on to the manga!
(This is the part where i realise all the manga I've read this month has just been hentai and you have nothing to put here because you don't want to talk about it.
Junji Ito
Junji Ito isn't the name of any manga but instead a manga artist, I've really been enjoying his one shots lately and they're all so good that I've grouped them together because I can't decide which one I like the most! If you've never seen this guy's manga before then definitely do, start with Uzumaki and go from there. I like it so much I'm tempted to keep up with talking about Junji Ito once October finishes (which isn't yet because I'm scheduling this in advance)
Thanks for reading! The best anime of the month was Giovanni's island and the best manga was Junji Ito (maybe will pick a favourite by the time this comes out but who knows).
Anime
January – Neon Genesis Evangeleon
February – A Silent Voice
March – Hajime No Ippo: New Challenger
April – Welcome to the NHK
May – Goshu The Cellist
June – Castle In The Sky
July – The Secret World of Arrietty
August – The Boy and The Beast
September – When Marnie Was There
October – Giovanni's Island
Manga
January – Gantz
February –Uzumaki
March – Gyo
April – Kaiji One Poker
May – One Outs
June – Boku Girl
July – Kaiji 2.4 Billion Escape Arc
August – Love Riron
September – Gambling Emperor Legend Zero
October – Junji Ito
See you all next time!